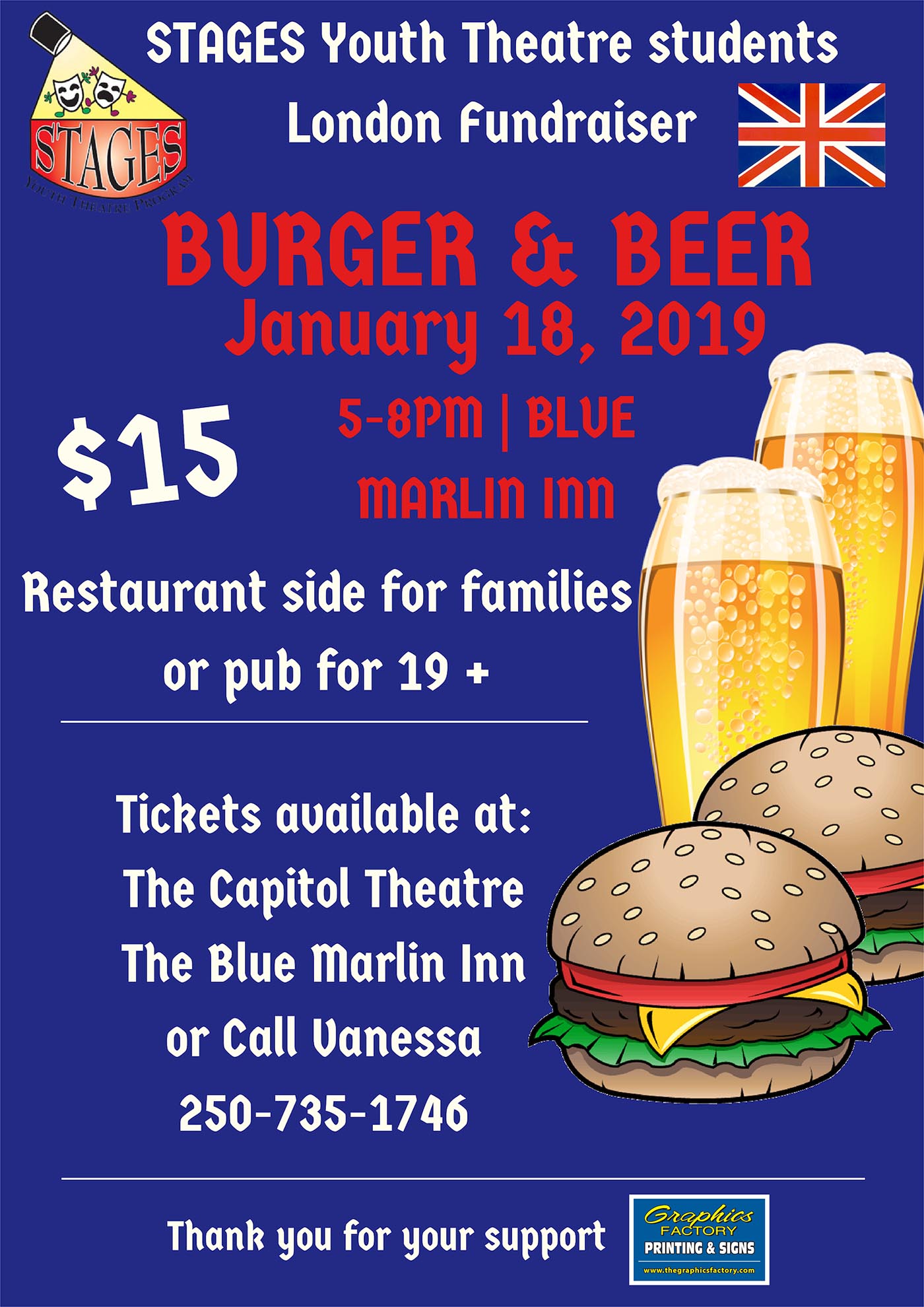 One Act Plays – Auditions
Portal Players is producing a series of two one-act plays in November and invites people interested in acting in them to audition. Two more nights of auditions will be held for "Take Five" and "This Is A Play", both comedies, about which you can read more below.
Auditions are being held on Sunday, August 26 and Monday, August 27 at 6 pm, at The Capitol Theatre.
Education Programs – Registrations
The STAGES Youth Theatre Company is taking registrations for the fall semester at The Capitol Theatre Box Office on Monday through Wednesday, August 27 to 29, from 4 pm to 6 pm. The Company One auditions will also be held then – more information on how to prepare can be found below.
Our music programs registrations are being held on Thursday, August 30 from 3:30 to 6 pm – this is for our Glee, Wee Glee and Sea Notes choral programs.
For more information on either of these programs, please e-mail capitoltheatre@shaw.ca
Season Tickets Available Soon
Portal Players' new season of plays kicks off in October with our production of the musical "Little Shop of Horrors". Season tickets will be available soon for the entire series of productions at a discounted price of just $69.00 for adults, a savings of $10 on individual ticket purchases. Keep an eye on our website for when they become available.
Business Partnerships
Our annual campaign to partner with local businesses is now underway. This is an excellent opportunity for your business to support the arts while raising your own profile in the community, including shout outs on our new podcast. Affordable support levels start at just $250, with several higher levels available too. Interested? Email us: capitoltheatre@shaw.ca and someone will get back to you.
Thank you to our season sponsors so far, Koliber Gifts, Swale Rock Cafe and The Graphics Factory.
Opening Night Fundraising Gala
Another way you can show your support of Portal Players is by attending our Opening Night Fundraising Gala for "Little Shop of Horrors" on Wednesday, October 17. Not only is it our opening night, but we finally be "Raising The Reds" with our new, marquee curtains at centre stage. With grateful thanks to Lily Diotte and our many other funders, it's a night to celebrate! Tickets available soon.
Podcast Episodes
Be sure to listen to our inaugural episode of the podcast, featuring a chat with Carrera Schroeder and Melissa Lowe, talking about days of old and new with Portal Players at The Capitol Theatre.
Future episodes include more chats with cast and crew members of "Little Shop of Horrors", and coming soon we'll feature Portal Players president Brent Ronning and treasurer Elliot Drew announcing our upcoming season, and on how we work in tandem with the local business community to both our benefit.
PPDS Annual General Meeting
Finally, if you are new to the Alberni Valley or new to hearing about Portal Players, please consider attending our Annual General Meeting on Monday, September 24 at 7 pm, at The Capitol Theatre. You'll get to meet many of our members and hear more updates. You may be aware that Portal Players is taking a lead role in organizing Theatre BC's big "provincials" of drama festivals called Mainstage, coming to Port Alberni next summer. We're still building the team and assembling a volunteer corps, so by all means, come to the AGM.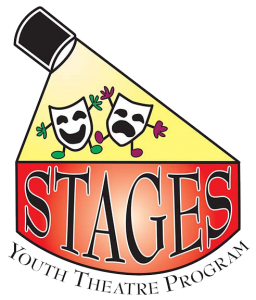 Hello Everyone!
We hope you are all having a wonderful summer! This post is intended to help answer some of the questions we have been getting about the STAGES Company One production for next year.
Our production next year is going to be written by our senior students, the focus of which is totally up to the participants. Naomi Boutwell will be facilitating and helping with the editing process, but the writing and the artistic direction is up to the students. While we have been asked if it will be a monologue show, or a show that follows a linear plot, or if it will be a variety of scenes, we can't answer that yet as it will be decided by the Company One class.
Auditions – For the audition process we are asking each student to write a one to two minute long monologue to perform for us. The monologue needs to:
Be about something you experienced that made an impact in your life. It could be something good or something bad. Possible suggestions…getting a new sibling, hearing something that changed your perspective on an issue, the loss of something special, friend drama (no names please), getting your first job, something that you felt was unjust or made you mad, learning to drive, passing a difficult course, or your first time on stage. It's your choice. Choose something that has emotion tied to it.
Be safe. Your monologue needs to be something you are comfortable sharing with the stages company one class and possibly an audience. Please do not include anyone's real names or disclose anything that would make you feel vulnerable.
Be one to two minutes long and you MUST provide us with a typed or written version of the monologue before performing it. Preparation is key, it needs to be memorized.
Be for a friend. All the best monologues have a specific audience. The target audience for your monologue is a friend, it should be like confiding in/ranting to/celebrating with a friend.
If you have any further questions please feel free to message us via facebook or email Naomi directly naomi.boutwell@gmail.com
*I have a few monologues that meet these expectations but rather than sharing those right away I would like to hear what you come up with on your own. If you feel stuck though please don't hesitate to ask and I will gladly send you some examples.
Audition dates are: August 27, 28, and 29 from 4:30 to 6:00 pm