Click this text or on the poster below to BUY TICKETS for May 15, 29 or 30 Performances.
Click HERE to BUY TICKETS to our May 16 FESTIVAL Performance.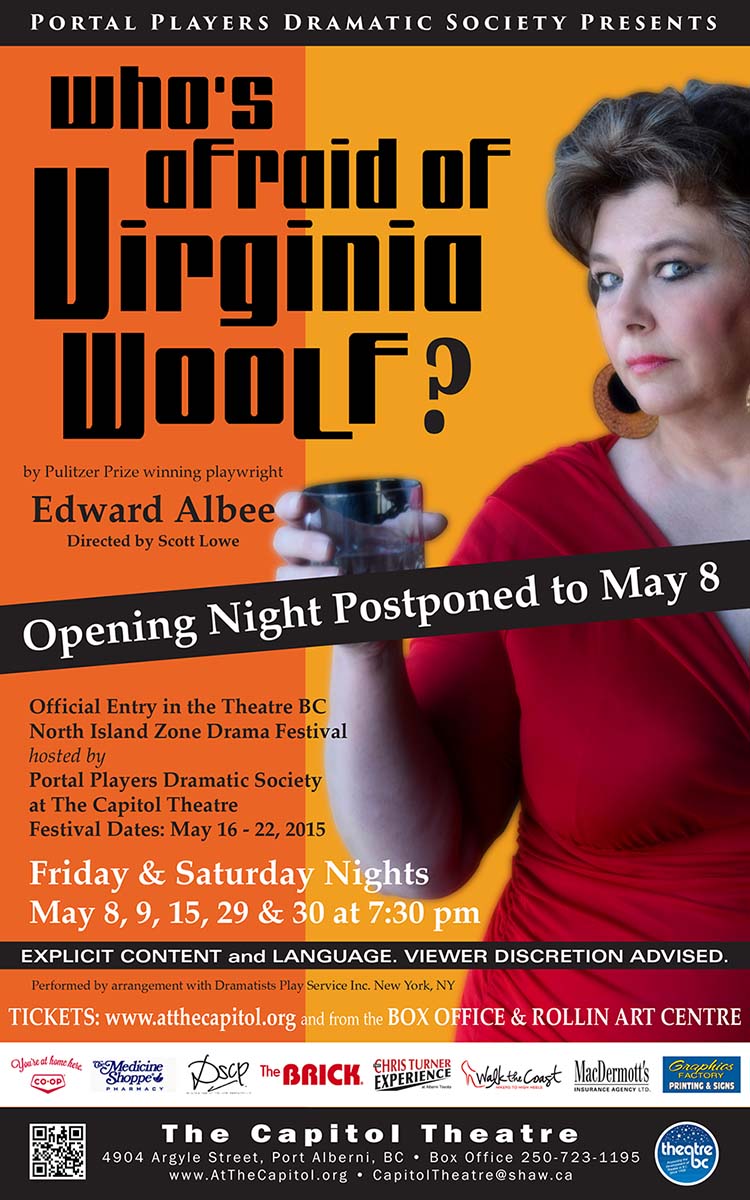 FOR FESTIVAL TICKETS, CLICK HERE (OR ON THE POSTER BELOW)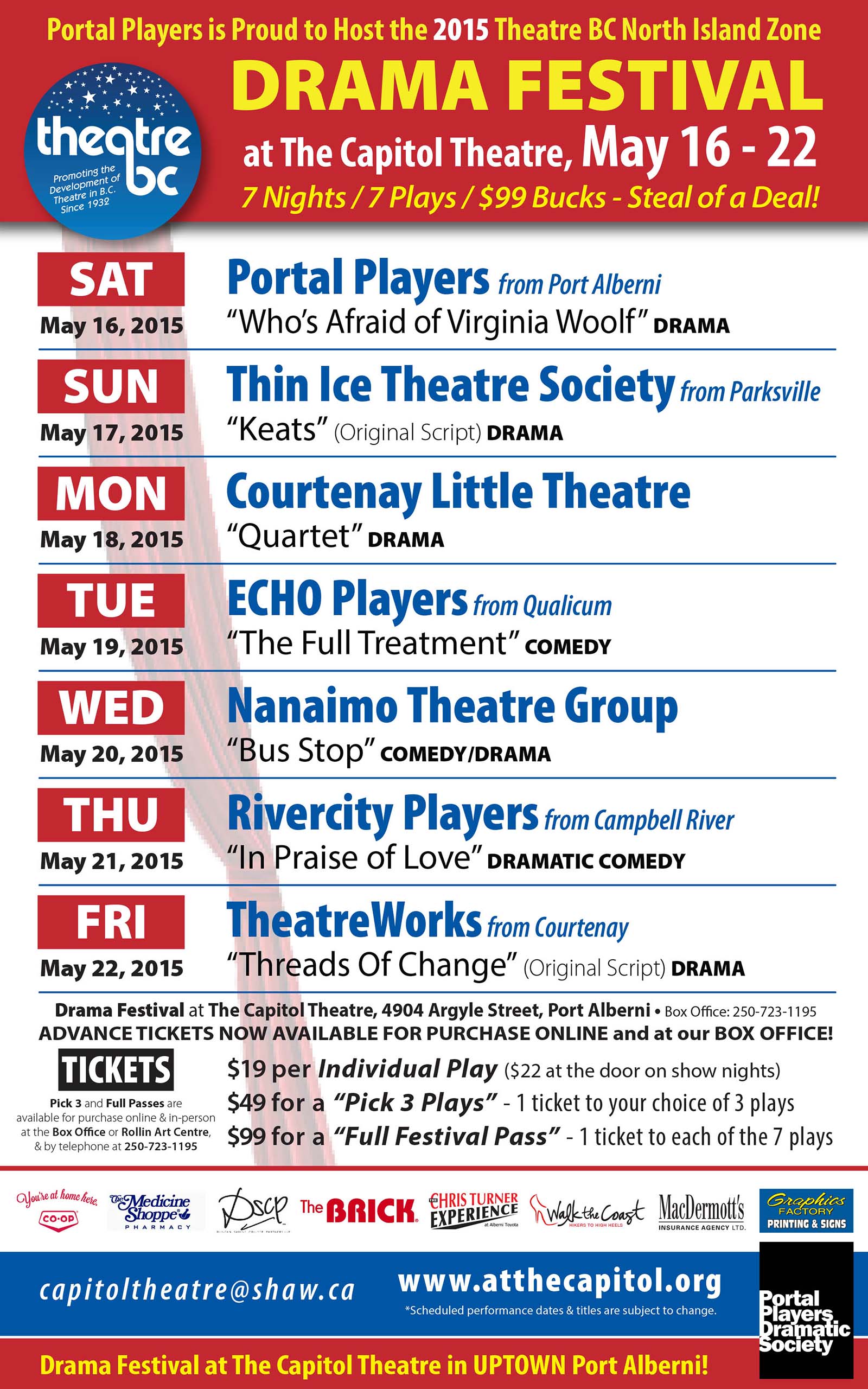 Portal Players Dramatic Society is hosting the Theatre BC North Island Zone Drama Festival from May 16 to May 23. Tickets are available both online and at our box office. We are very pleased to announce that seven productions will be participating in this educational and friendly competitive Festival.
All showtimes 7:30 pm
Saturday, May 16 – Portal Players (Port Alberni), "Who's Afraid of Virginia Woolf", Drama
Written by Edward Albee. 2 intermissions. Notice for adult themes and some strong language.
Sunday, May 17 – Thin Ice Theatre Society (Parksville), "Keats" (original script), Drama
Written by Caleb Williamson. 1 intermission.
Monday, May 18 – Courtenay Little Theatre, "Quartet", Drama
Written by Ronald Harwood. 1 intermission.
Tuesday, May 19 – ECHO Players (Qualicum), "The Full Treatment", Comedy
Written by Michael Brett. 1 intermission.
Wednesday, May 20 – Nanaimo Theatre Group, "Bus Stop", Comedy/Drama
Written by William Inge. 1 intermission.
Thursday, May 21 – River City Players (Campbell River), "In Praise of Love", Dramatic Comedy
Written by Sir Terence Rattigan. 1 intermission.
Friday, May 22 – Theatre Works (Courtenay), "Threads of Change" (original script), Drama
Written by Kymme Patrick. 1 intermission.
Saturday, May 23 – Hawaiian Luau Awards Evening, Bavarian Centre
Each performance will be followed by a brief public adjudication by Dean Paul Gibson.  The public is welcome to join the cast and adjudicator at the Bavarian Centre (Capitol Theatre on Saturday) Sunday – Saturday mornings at 9:30 am for our Coffee Critiques (suggested donation $5).
Tickets available online (CLICK HERE), including 7-show pass and Pick 3 Pass.
$19.00 individual show
$49.00 pick three tickets
$99.00 full festival pass
$22.00 all seats at the door (discount to $19.00 for valid/current TBC club card holders – must show card at box office)