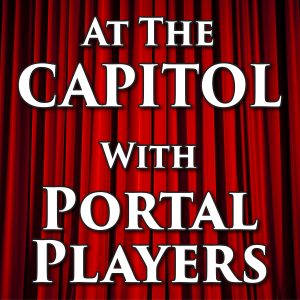 Portal Players is excited to announce that we have just launched a brand new podcast, At The Capitol with Portal Players.
Host Peter Wienold is also on the Portal Players board and has directed, produced and acted with the company on many occasions over multiple decades. Starting soon, we'll present a series of At The Capitol episodes to tell you all about what Portal Players Dramatic Society is up to.
For those of you who don't know, The Capitol Theatre in Port Alberni is owned and operated by volunteer members of Portal Players. We produce our own plays, musicals & other live entertainment just for the love of it, and we provide educational opportunities through all our programs, & especially through our STAGES Youth Theatre program and our GLEE choral program. At The Capitol will feature chats with our members discussing upcoming shows, auditions, personal profiles and much more.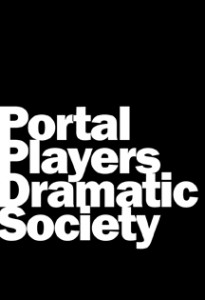 We've got so much to talk about, including:
Our upcoming season of shows, which starts with the musical Little Shop of Horrors in October;
An amazing opening night Fundraising Gala to reveal our brand new stage curtains, made possible in large part by Lily Diotte and her companies Koliber Gifts and the Swale Rock Cafe;
We'll soon be launching both our season ticket sales campaign, and our business sponsorship campaign – and a note that our top sponsors will get promotional mentions in this podcast!
Portal Players members, both long-term and new arrivals will be profiled;
And, among many other topics, we'll talk about how Portal Players adds to the vibrancy of the Alberni Valley's arts community, and how we bring new economic activity to town by hosting regional festivals, and next summer, Theatre BC's big drama provincials Festival, Mainstage, to Port Alberni
So there's lots of ground to cover – get a head start by subscribing to the podcast in your favourite app, or just listen online right in your web browser.
You can look forward to a new episode of At The Capitol with Portal Players featuring our upcoming Little Shop of Horrors musical, which opens October 17.