Debra DiGiovanni: Thursday September 28
Comedian Debra DiGiovanni has been called the "Best Comedian to see after a Messy Break Up" and for three years running she was named Canada's favourite female comedian. Debra's comedy has a sharp edge while maintaining a playful, happy air. Her humour and charm lies in her unflinching honesty, openness, and rapid-fire delivery. She was a finalist on the 5th season of NBC's hit show "Last Comic Standing" and in season 7 made it to the Top 8 comedians. She was even awarded a Canadian TV award – a Gemini- for best-televised comedy performance of 2010. You can often hear Debra on CBC Radio's "The Debaters" program, and Debra has become a nationwide favourite on the hugely popular Much Music show "Video On Trial". Her first stand up DVD, for the Showtime Network, "Single, Awkward Female" is now playing on Netflix. You can see Debra on the Comedy Network's revival of "Match Game", a Canadian revamping of the 70s game show, where Debra is a popular panelist. www.debradg.com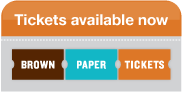 The Comic Strippers: Friday November 17
A fictitious male stripper troupe (played by a cast of some of Canada's best improvisational comedians) perform a sexylarious improv comedy show. These guys try to be sexy ~ it just comes out funny. Constantly grooving and gyrating in between scenes they banter with the crowd and perform their hilarious twist on improv sketches. They sing, they dance. These guys are oiled up and ready to make you laugh at them.
Women often say the most attractive thing about a man is his sense of humour – so ladies, these stripped down comedians are sure to make your head explode. As for all you men out there – don't worry, this is definitely a parody of male strippers. Some of the performers have what's called 'Comedy Bodies' – they will make you look good by comparison.
Semi undressed and completely unscripted, The Comic Strippers take off their shirts and take on your suggestions to create a whole new genre of comedy.
A show for all genders… Adults Only