Portal Players Dramatic Society presents "Nunsensations! – The Nunsense Vegas Revue", opening February 23, 2018 at The Capitol Theatre in Port Alberni. See our Nuns cut it up at Chances Rim Rock in these videos. For a show synopsis, check our story below.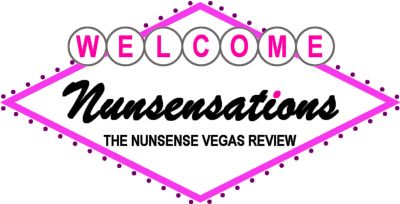 Portal Players' next big production is the rollicking musical "Nunsensations! The Nunsense Vegas Revue" by Dan Goggin. The show runs on select dates at The Capitol Theatre in Port Alberni from February 23 to March 11, 2018.
Featuring an enormously talented cast of local performers, "Nunsensations!" is perfect for the whole family. This musical takes the Sisters on a brand new adventure.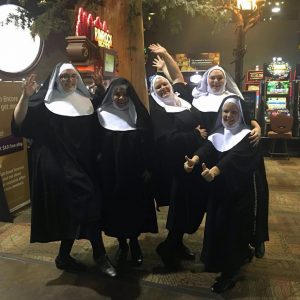 When a parishioner volunteers to donate $10,000 to the Sisters school if they will perform in a club in Las Vegas, Mother Superior is hesistant to accept. However, after being convinced by the other sisters that what happens in Vegas, stays in Vegas, Reverend Mother agrees. What follows is the most feather-filled, sequin-studded, fan-dancing Nunsense show ever! Performing in The Pump Room at the Mystique Motor Lodge, the sisters experience show-biz like never before. You'll meet Sin-City Sue, find out who's Black and White with Her Money on Red, and try towin' a new car with the Holy Rollers Giant Slot Machine. Taking a line from another show, a critic pointed out, "it's a whole lot funny, and a little bit naughty, but there ain't nothin' dirty goin' on!"
Performance dates are:
Friday Nights: February 23, March 2 & 9
Saturday Nights: February 24, March 3 & 10
Sunday Matinees: February 25, March 4 & 11
Thursday Night (one show only): March 8
Online ticket sales are available by clicking on the poster below or this text.
See you at the show.